Molly & Gregory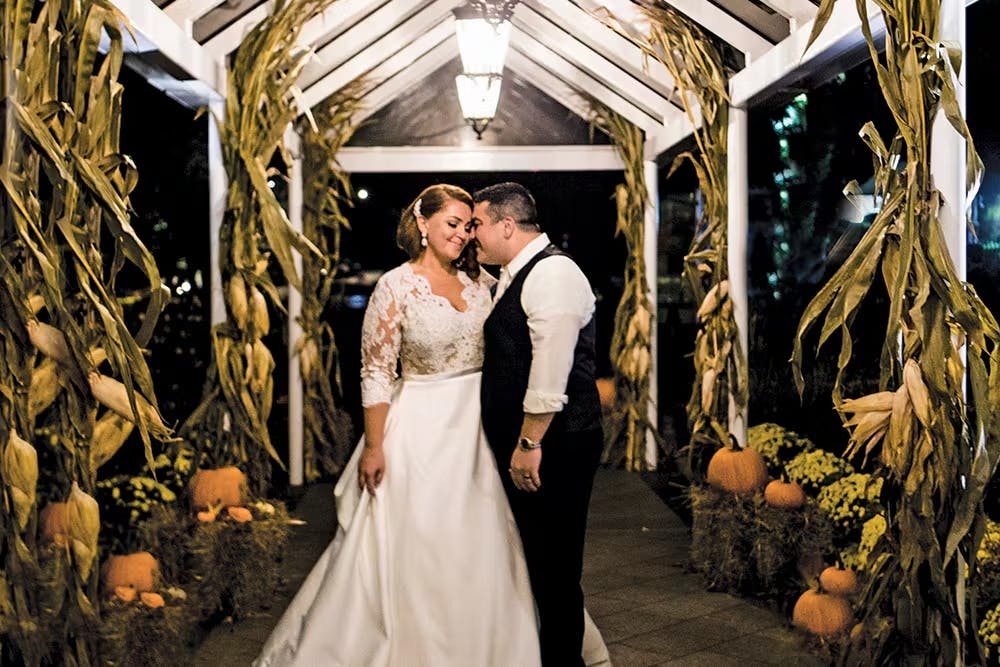 The Wedding of ...
Molly Zervoulis & Gregory Merendino
Their Vendors
Ceremony & Reception: Grand Oaks Country Club,
718.521.2760, www.grandoaksnyc.com/weddings
Gown: Anne Barge, at Kleinfeld
Bridesmaids: Christina Wu Celebration
Tux: Hollywood Tuxedos

Photographer: Claudia McDade Weddings
Cinematographer: Terraform Weddings, Alice Grindling
Makeup & Hair: Makeup Artistry & Hair Design, Lauren Iavarone, Kim Zita
Florist: Barbara Bell Design
Cake: Renato's Pastry Shoppe
Band: Vin Downes and Maria Jeffers; Joelle and the Pinehurst Trio
DJ: Music 2 the Max
Officiant: Mitch Maged
Bridal Jewelry: Virginia Geiger Jewelers
Gown Alterations: Hollywood Bridal
Custom Bridal Gown: Elizabeth Johns
Bridal Shoes: Bella Belle
Favors: aGAPI
"Romantic, Intimate, Charming"
Greg and I met through a mutual friend and colleague, Mary. Right after Hurricane Sandy hit our neighborhoods, we spotted each other at a bar where Mary's daughter, Alexandra, was bartending. Greg and I are both educators; I am a teacher for special education and theater arts, while Greg is a high school Italian teacher. We talked all night, made plans to go on a real date, and four years later moved in together!

We took a huge step and bought a house in Bayonne, New Jersey. On Christmas Day the next year, Greg proposed. We were sitting next to our tree alone in our quiet living room filled with joy. It was romantic and intimate and full of happy tears.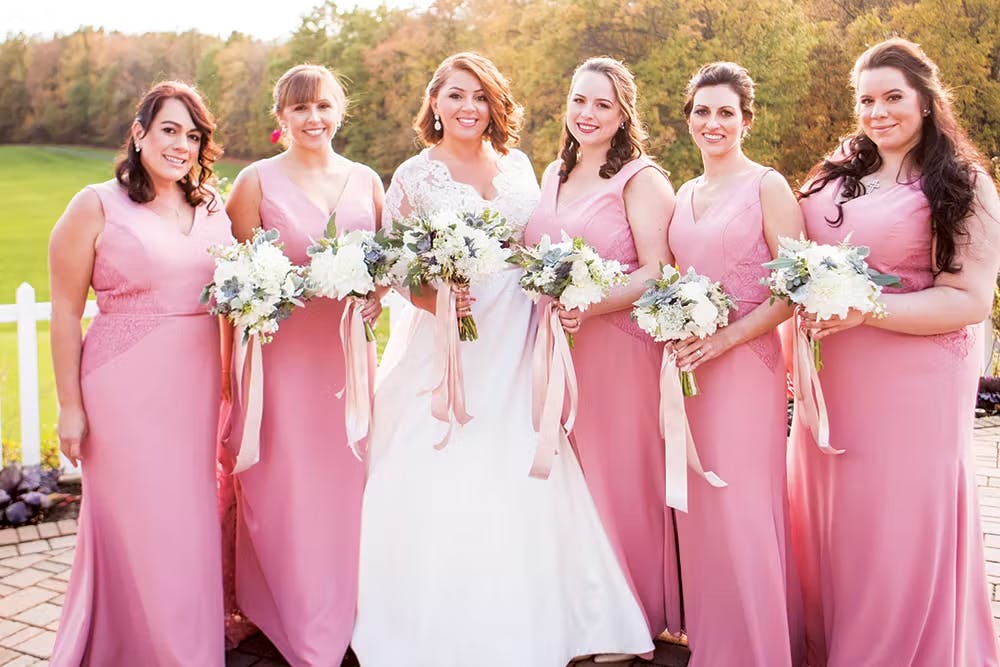 The next day, I brought my mom to several venues, including Grand Oaks Country Club. I later brought Greg to see it. He loved it! We both felt the venue was romantic, intimate, and charming. The staff was accommodating and professional and the venue provided everything we were looking for: incredible food, an outdoor ceremony, an indoor and outdoor space for cocktail hour, a stunning reception room to fit all our loved ones, and breathtaking views.

The director of catering, Margaret Addivinola, Betty Meems, our maître d', and Yvette, my bridal attendant, were just a few of the outstanding staff members who made our big day so special. The employees at Grand Oaks Country Club never said no. Any request we had, right up to the very last minute, was followed through. They were incredibly thoughtful and helpful throughout the entire planning process and especially on the big day.

The weather was a crisp and refreshing 56 degrees with beautiful skies. Our guests were greeted with blankets "to have and to hold in case you get cold," and beautiful music arranged by my sister, Meghann, a Broadway conductor. The ceremony was officiated by Mitch the Minister, who provided plenty of laughs, but also incredibly sentimental moments. The reading "Blessing of the Hands," was read by Alexandra, the daughter of our matchmaker, while Mitch performed a knot tying ceremony, a tradition that has Greek, Roman, and Irish roots, our heritages.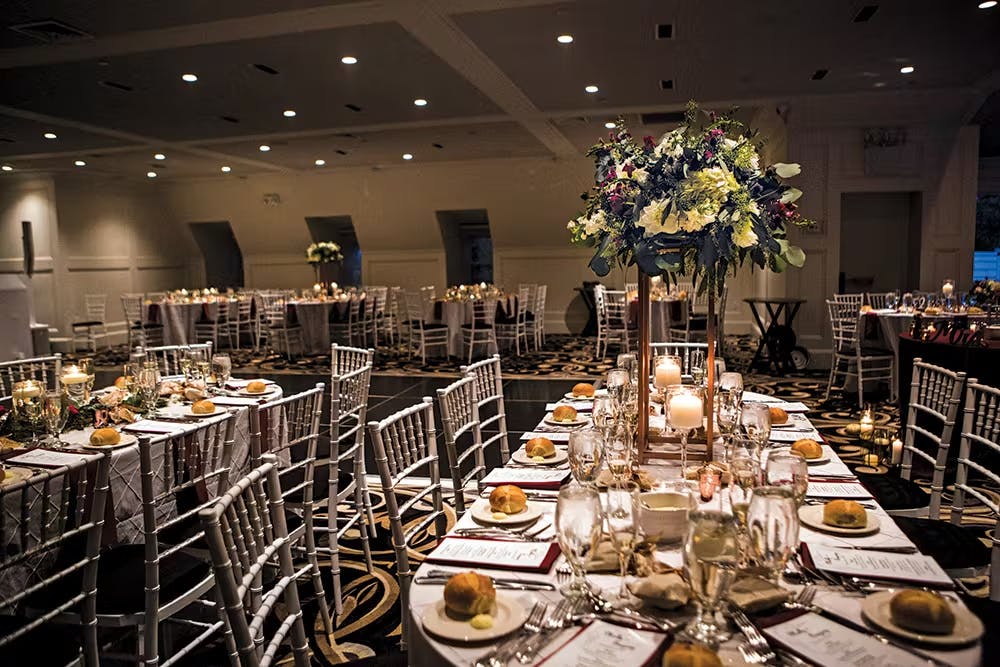 Greg and I are so grateful for all our vendors, everyone at Grand Oaks Country Club, as well as for our bridal party and our parents for coming together to help make our big day unforgettable!

Grand Oaks Country Club
Staten Island, NY, 718.521.2760, grandoaksnyc.com/weddings