5 Light-Weight Go-to Products Every Bridesmaid Could Use.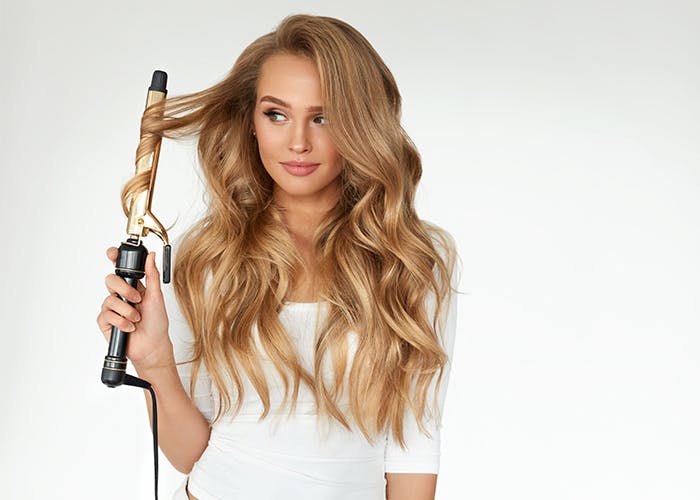 A Bridesmaid never wants to out-shine the bride but with the hundreds of photos being taken that day, of course you'd want to look your best. With these 5 products, you and your hair can prep for & stay looking fresh/photo ready all night.
1. Living Proof Perfect Hair Day Heat Styling Spray: Whether getting your hair professionally done or doing it yourself, this product is a MUST. Between the blowdryer & curling irons, your hair could take a serious beating. As a stylist myself, I know that curling over hair that has been sprayed with hairspray could cause real damage if not protected. So prep your hair with this light-weight Heat Styling Spray.
2. Moroccan Oil Luminous Hairspray Medium Finish: This hairspray is an absolute classic. It's super flexible with a nice hold. Your fly-aways will stay hidden all night without having that harsh, sticky, hairspray look and feel. If you have a Down-Do, this is for sure the hairspray you should use.
3. Kenra Clarifying Shampoo: This is something I would get about a month before the wedding. Use once a week to prep your hair and get it ready for its purest state. A Clarifying Shampoo cleanses and rids your hair of any product build-up. Do NOT use a Clarifying shampoo if you have color treated hair. Because of the thorough clean, it can wash and lighten up any toner or color that you have.
4. Living Proof Full Dry Volume Blast: This is another living proof product and my personal favorite. This is a texture spray that puts all other texture sprays to shame. It comes in a travel size that you could have on-hand all night long. It is super airy with a strong hold. It can give you volume for days (not literally but you get my point). I can promise you the fear of flat hair will be a thing of the past if you have this in your bag.
5. Unite Smooth & Shine Styling Cream: This is a moisturizing styling cream that adds hydration and plenty of shine to even the driest hair. You can apply it wet or you can apply it after your hair is dry. This is another extremely light product but a small amount can go a long way. This product is very important especially when used with the others listed. Shiny hair is healthy hair.
These 5 products are great for any Bridesmaid/Maid of Honor. All the products listed can be brought to the salon or requested when you get your hair done.
Written by @frenchtwistsalon hair stylist, Anjelica Conti
@hair_by_anjelica